7W E27 E26 Warm wit LED bewegingssensor Gloeilamp traplicht 7W (40W equivalent), E27 / E26 / B22 basis.

Dit is een LED-lamp die gevoelig is voor beweging. Met de ingebouwde LED bewegingssensor gaat deze LED-lamp automatisch aan wanneer hij beweging detecteert en automatisch wordt uitgeschakeld na 60 seconden.
Onze LED Smart Light Bulb wordt automatisch ingeschakeld wanneer iemand een kamer binnengaat en vervolgens uitschakelt wanneer deze weggaat.
Het beschikt over een 360 graden detectiemogelijkheid met een bereik van 6-8 m radius.
De sensorlamp kan bewegingen in alle richtingen detecteren.
VOORZIEN ZIJN VAN:
1. Eenvoudige installatie en meer toepassing:
Installatie net als een normale E27 / E26 / B22 lamp, ideaal voor gangen, hallen, overlopen, trappenhuizen, buiten veranda lichtarmatuur
2. Intelligente radarsensor:
Automatisch aan wanneer iemand zich in het detectiebereik beweegt, Black-out in 30 seconden als er geen beweging is.
3. Wordt alleen ingeschakeld in Dark
Ingebouwde lichtsensor, wordt alleen ingeschakeld wanneer het omgevingslicht donker is, vermijd onnodig werk in de dag.
4. Groot inductiebereik:
Tot inductieafstand van 24 ft met 180 detectiehoek, ook detecteren door glas, hout en dunne wanden.
5. Onbeperkte garantie
Allmay biedt 2 jaar onbeperkte garantie, neem contact met ons op voor eventuele vragen of vervanging.
Technische parameter
MODEL

AM-QP-07

Material

Aluminum heat sink, polycarbonate cover

Sensor

Microwave

Power Consumption

7W (when on) and 0.1w (sensor only)

Incandescent equivale

nt

40 wa

tts

Base

Screw (E27) or Bayonet cap (B22)

Colour Temperature




Warm white (2700K) or Cool white (6500K)




Beam Angle




120°

Light Output




550 lumens




Dimensions




70mm * 125mm

Installation

Self installation

Voltage

85-265VAC




Sensor Range

Approx 8m




Time Delay

30 seconds after movement




LED brand

SANAN LED




Lifetime




50,000 hours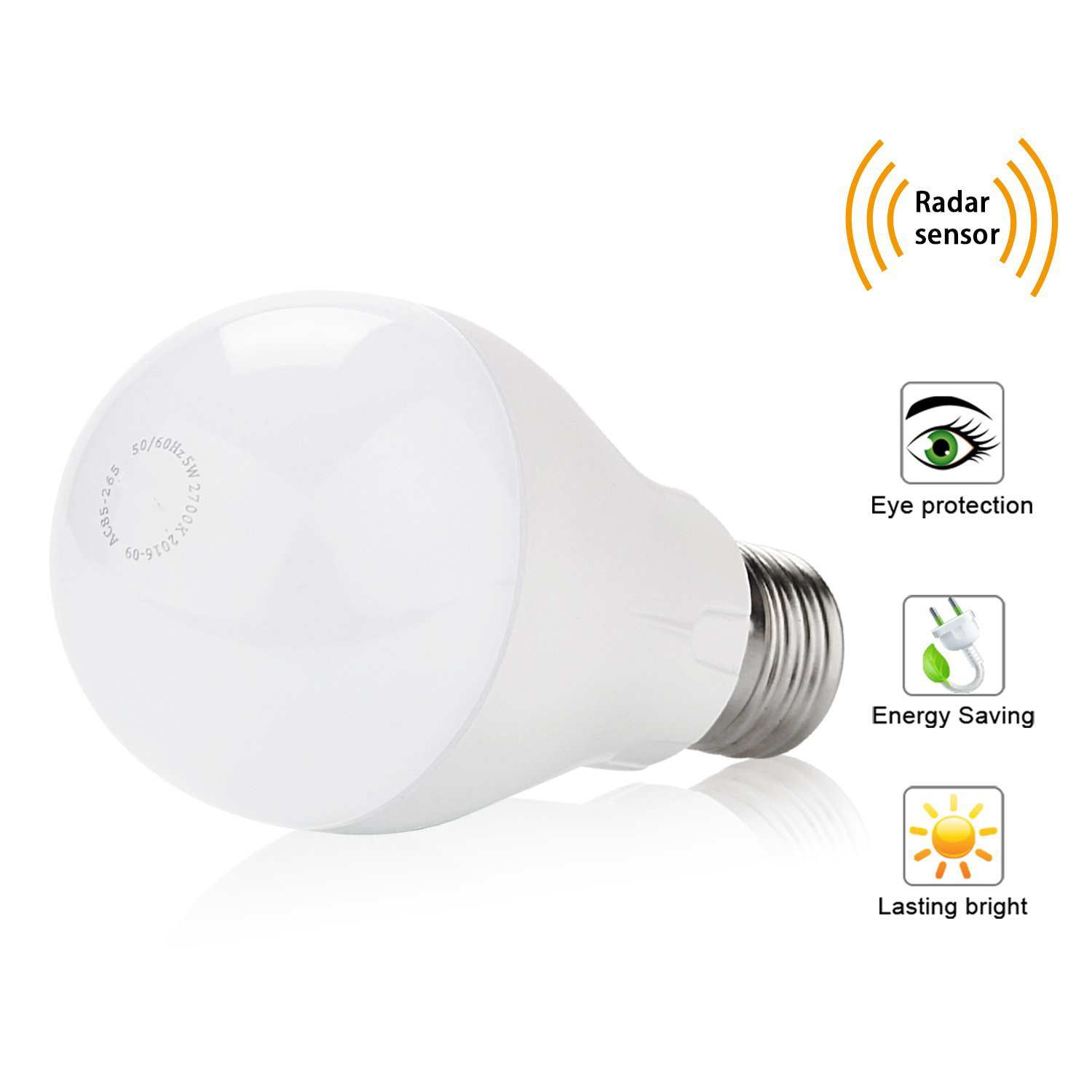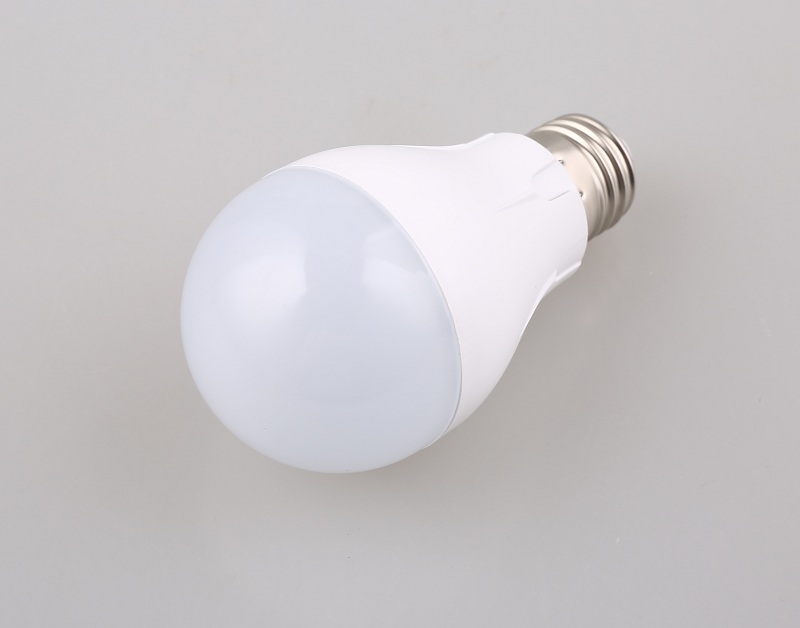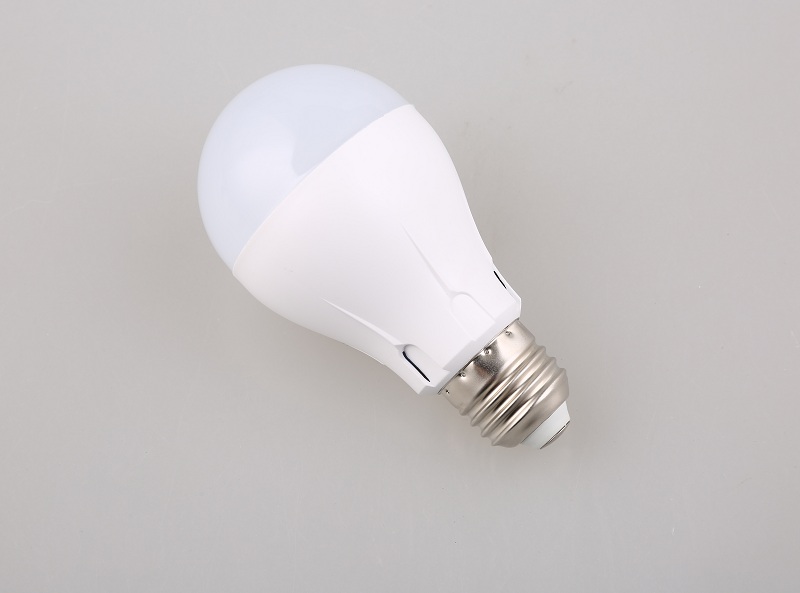 Led sensorbol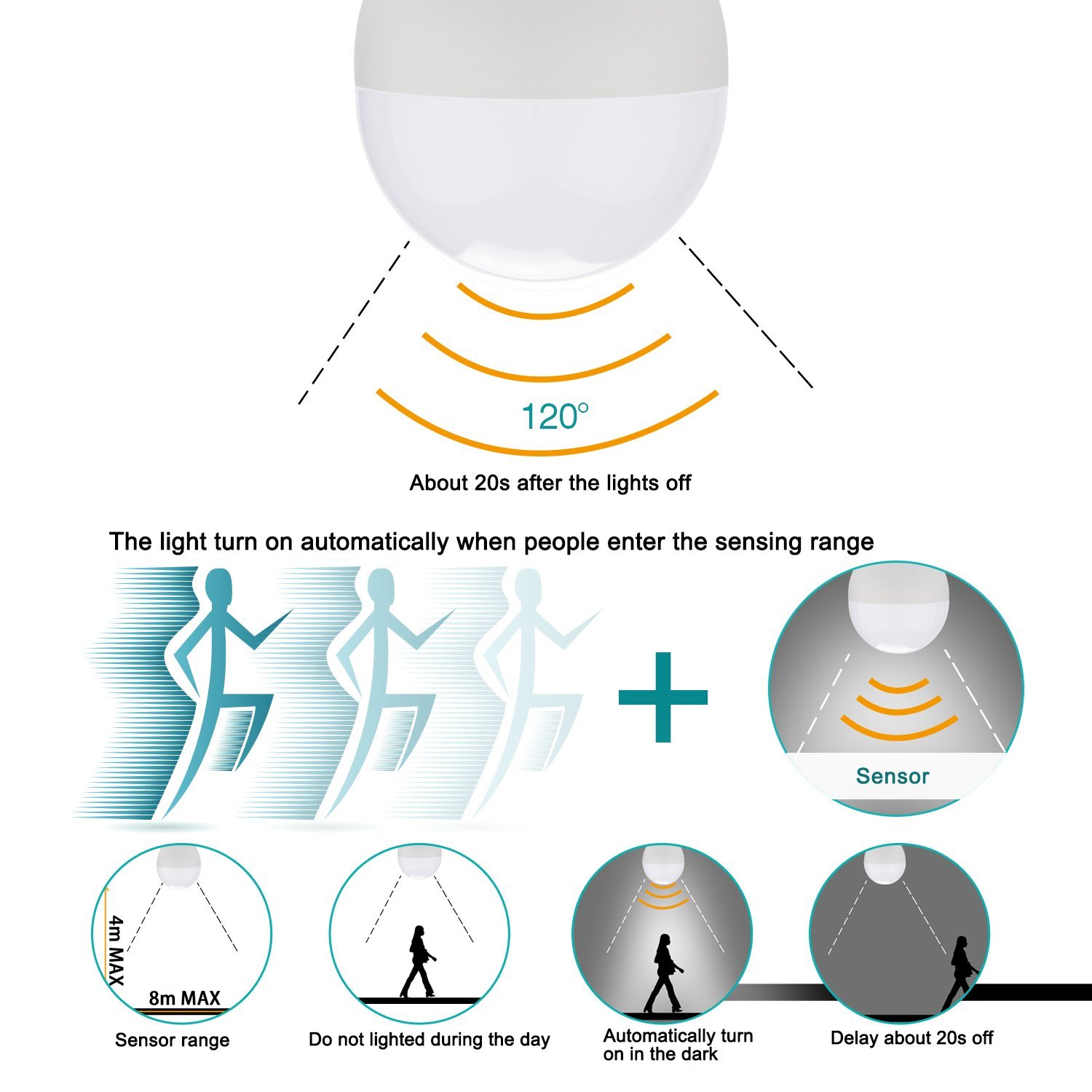 Bewegingssensor gloeilampen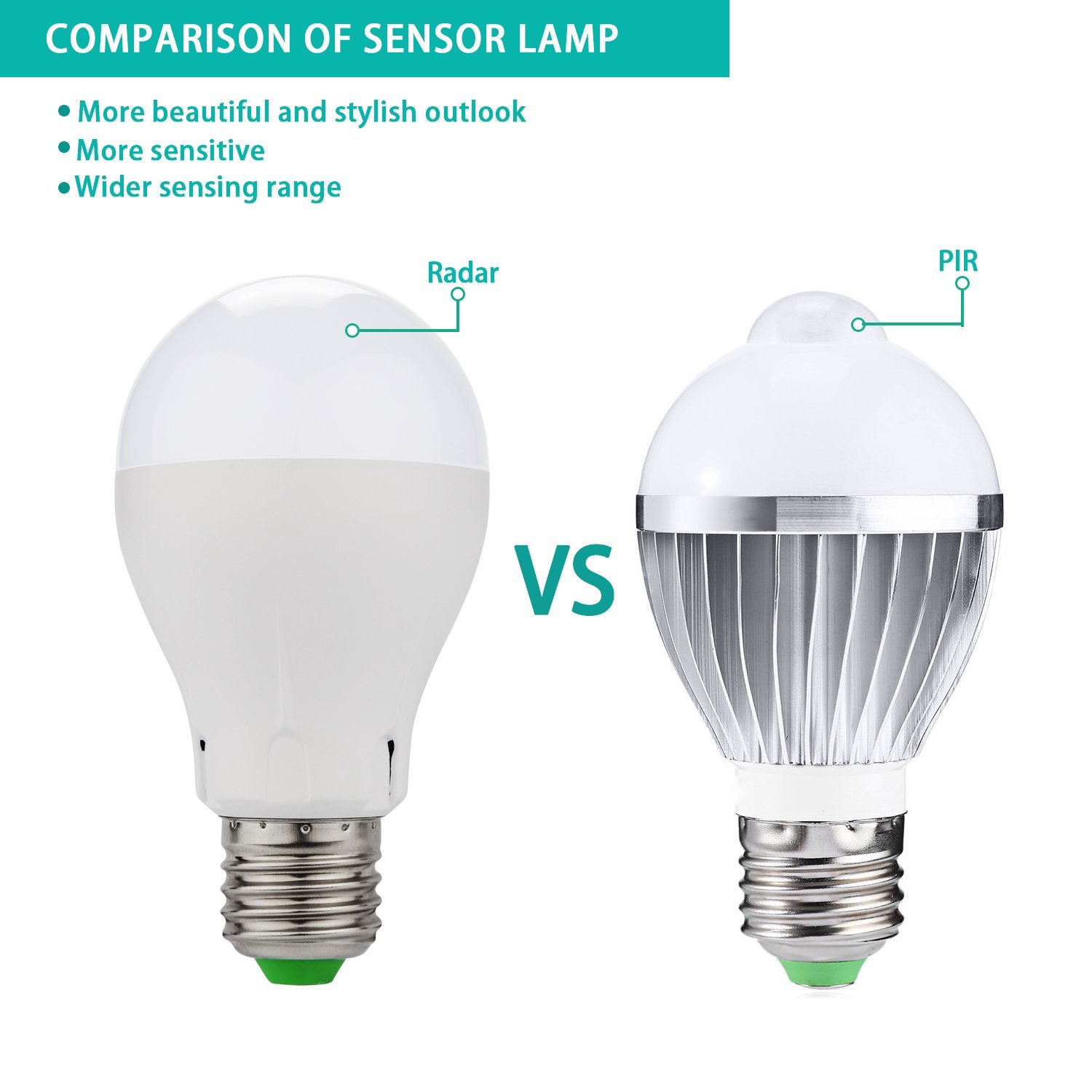 Hoe te gebruiken
Dit is een LED-lamp voor direct gebruik die op alle verlichtingsarmaturen met E26- of E27-fitting kan worden geïnstalleerd. Zorg ervoor dat het sensorgedeelte op de lamp in de richting moet wijzen waar mogelijk beweging kan plaatsvinden. De sensor kan ook naar beneden zijn gericht.
Waarom een ​​LED-bewegingslamp gebruiken?
We weten allemaal dat LED-lampen energie besparen, maar deze lamp bespaart u veel meer. Het is een slimme en super lange levensduur. Het is geweldig om te worden gebruikt voor halverlichting, toiletverlichting, garageverlichting, tuinverlichting, verlichting voor de voordeur, kelderverlichting enz.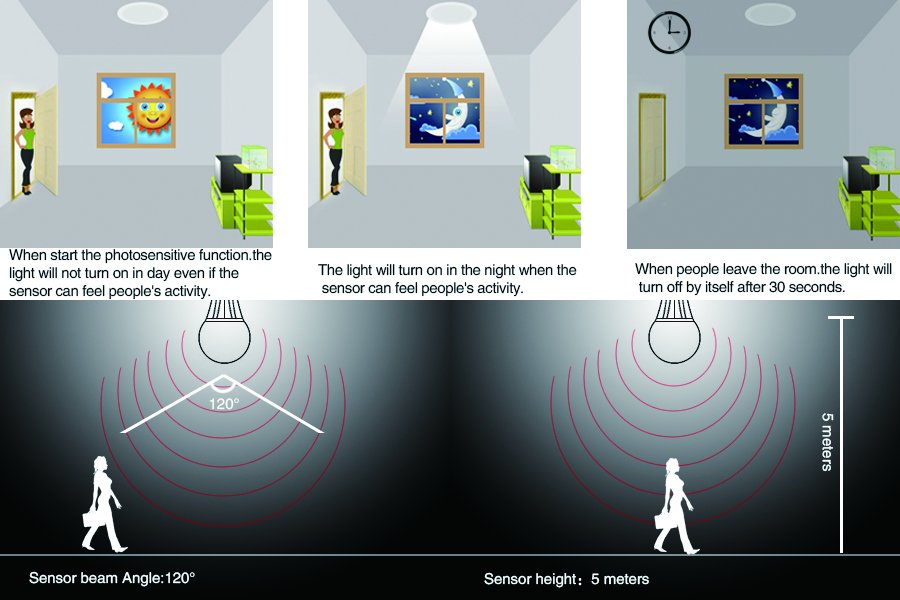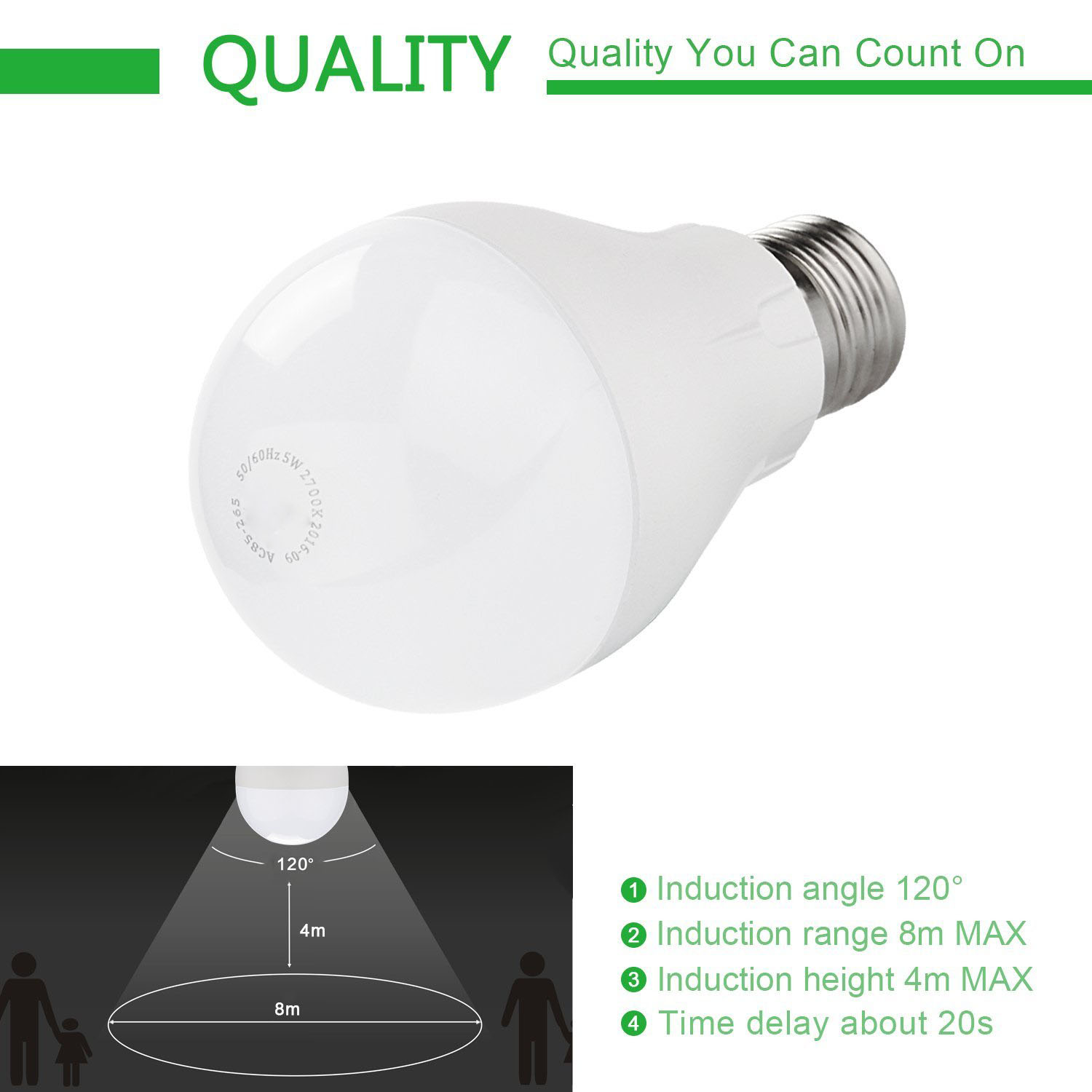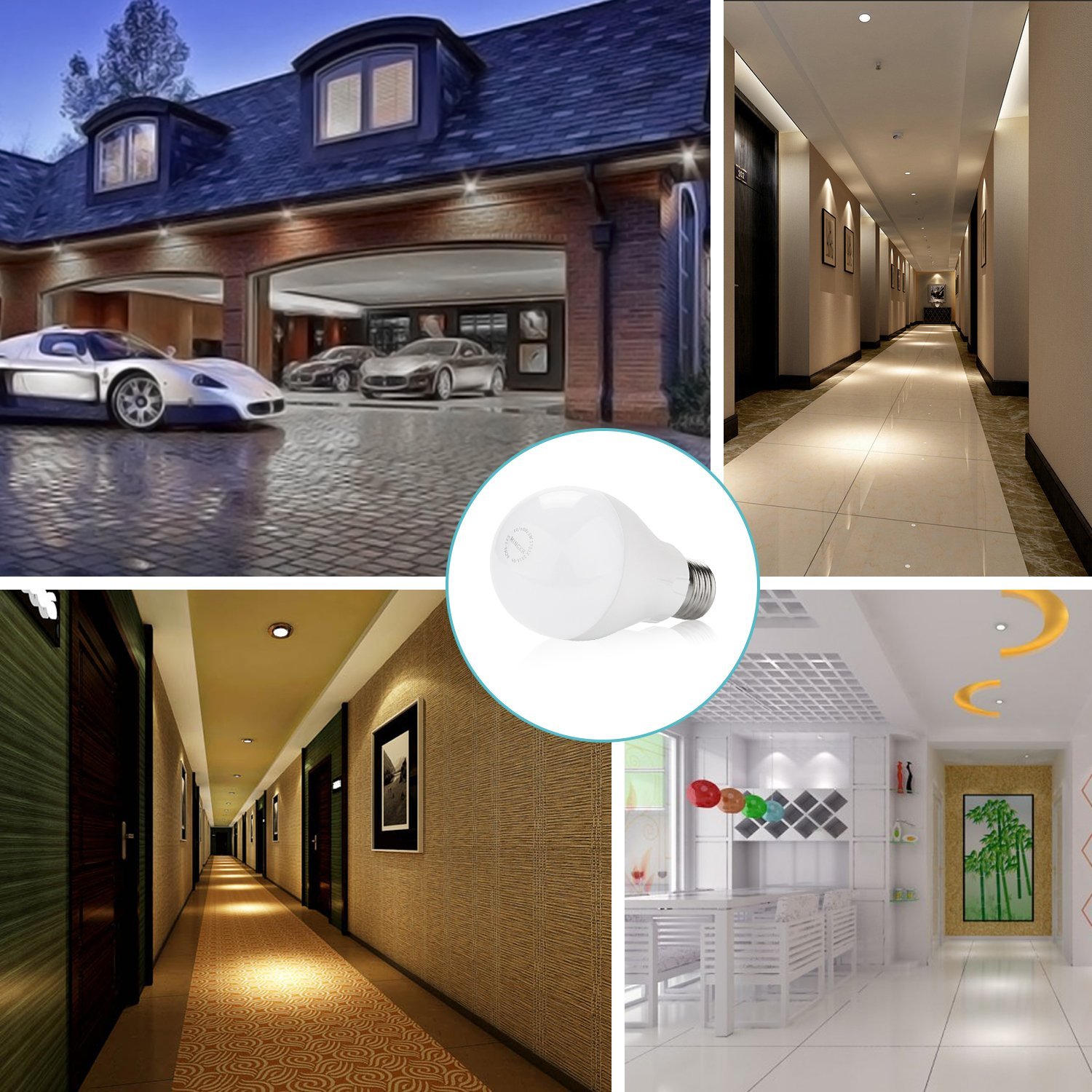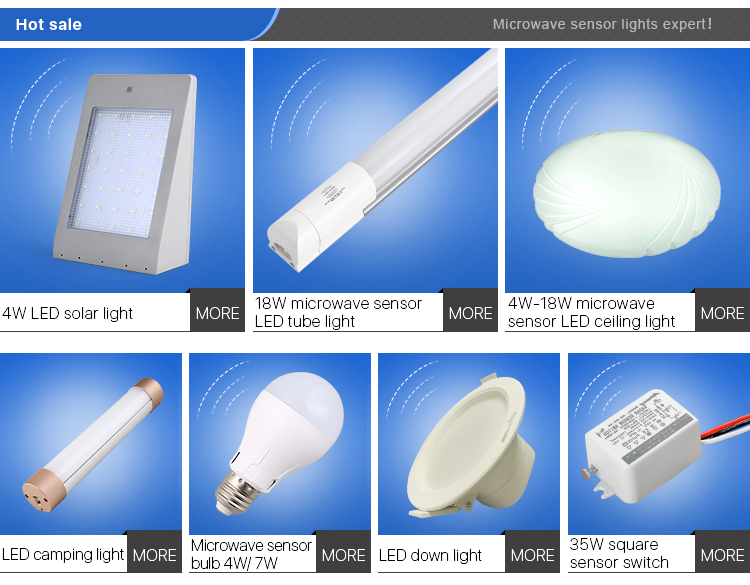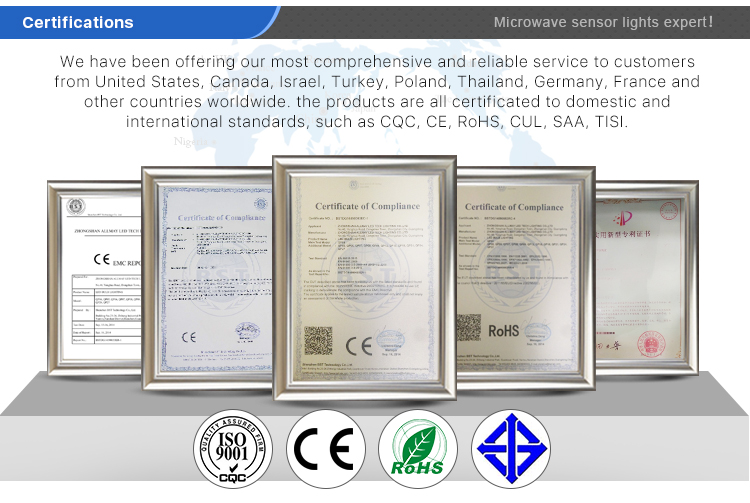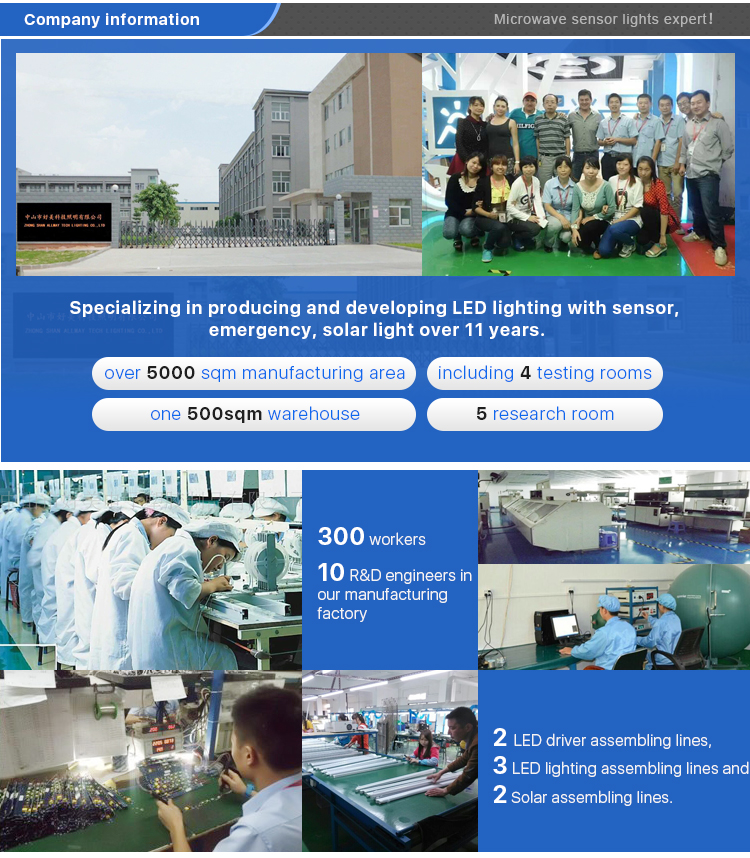 Product Categorie : Magnetische sensorlicht > Magnetron Sensor LED Lamplicht