2017 Best Motion Sensor LED gloeilampen
Ben je moe om in een donkere kamer te wandelen en te fumelen om de lichtschakelaar of lamp te vinden?
Zo ja, u bent waarschijnlijk op zoek naar een betere, slimmer oplossing.
Nu zijn de gloeilampen van de bewegingsensor veel populairder geworden voor gebruik thuis en in bedrijfsinstellingen.
Met deze lichten hoeft u niet af te vragen waar de lichtschakelaar is of over alles in uw pad gaat. De lamp gaat automatisch aan zodra u de kamer binnentreedt.
De sensor lamp is ideaal voor het toevoegen van extra verlichting aan onvoltooide kelders, patio stappen, deuropeningen en oprit.
Met deze gloeilamp op zijn plaats hoeft u niet meer zorgen te maken over fumbling aournd voor trekkettingen of schakelaars in zolders, pantriers of kasten.
Radarsensor: De bewegingsopnemer lamp radar bewegingssensor lamp, het is veel gevoeliger, reageren meer doordringend dan infraroodsensor. zijn slimme gloeilamp met ingebouwde schemering tot dageraad sensor.
Ideaal voor trappen, gang, hal, garage, achtertuin, veranda, badkamer, kelder, terras, winkelcentrum, ETC.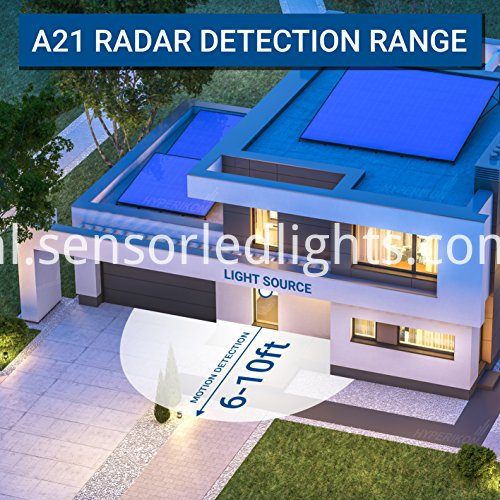 KENMERK:
Automatisch aan / uit functie
Geïntegreerde Photocell-Daylight Sensor
Direct aangesloten op het stopcontact
Energiebesparing en hoge gevoeligheid
Ingebouwde Magnetron Bewegingssensor
Meer dan 40 watt halogeen
Polycarbonaat voor extra sterkte
Verkrijgbaar in 7w Koel of Warm Wit
Verkrijgbaar in B22 / E27 / E26 Base
Eenvoudig te installeren, eenvoudig te gebruiken
Meerdere applicaties, binnen en buiten
Secuirty licht dat energie bespaart
Blijf 30 seconden lang na de detectie van de beweging
Technische parameter
| | |
| --- | --- |
| MODEL | AM-QP-07 |
| Material | Aluminum heat sink, polycarbonate cover |
| Sensor | Microwave |
| Power Consumption | 7W |
| Base | Screw (E27/ E26) or Bayonet cap (B22) |
| Colour Temperature | Cool white (6500K) |
| Beam Angle | 120° |
| Light Output | 560 lumens |
| Dimensions | 70mm * 116mm |
| Installation | Self installation |
| Voltage | 85-265Vac |
| Detection Range | 20~30 Feet |
| Time Delay | 18-30 seconds after movement |
| LED brand | SANAN LED |
| Lifetime | 50,000 hours |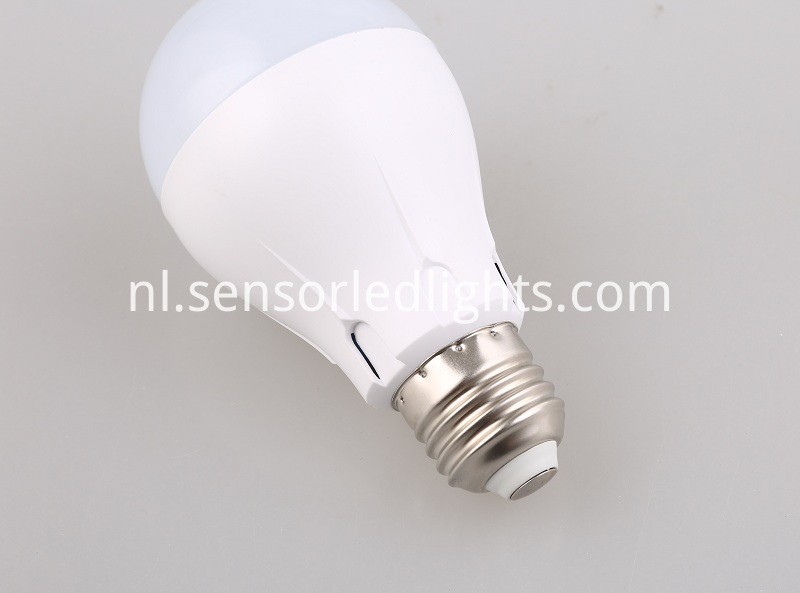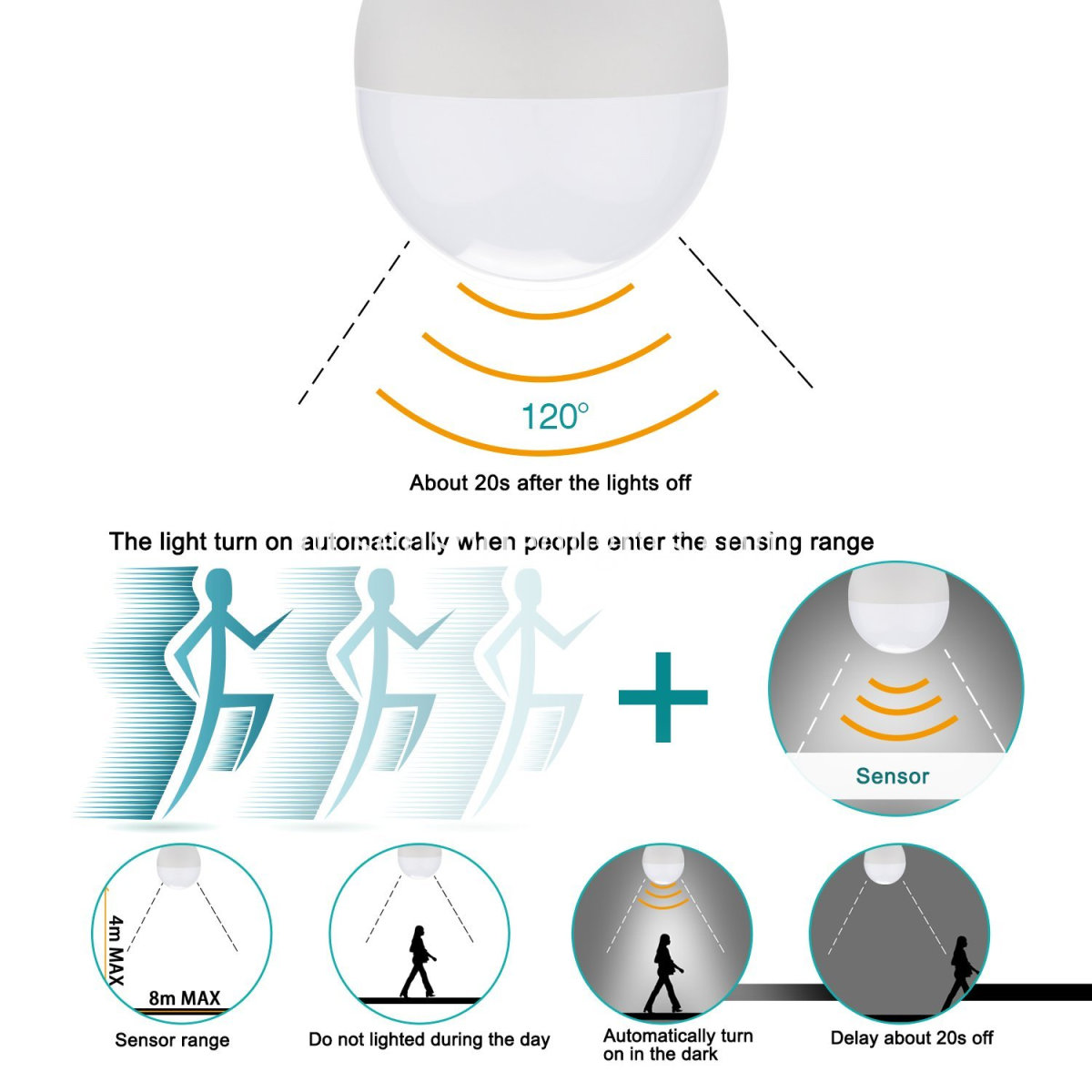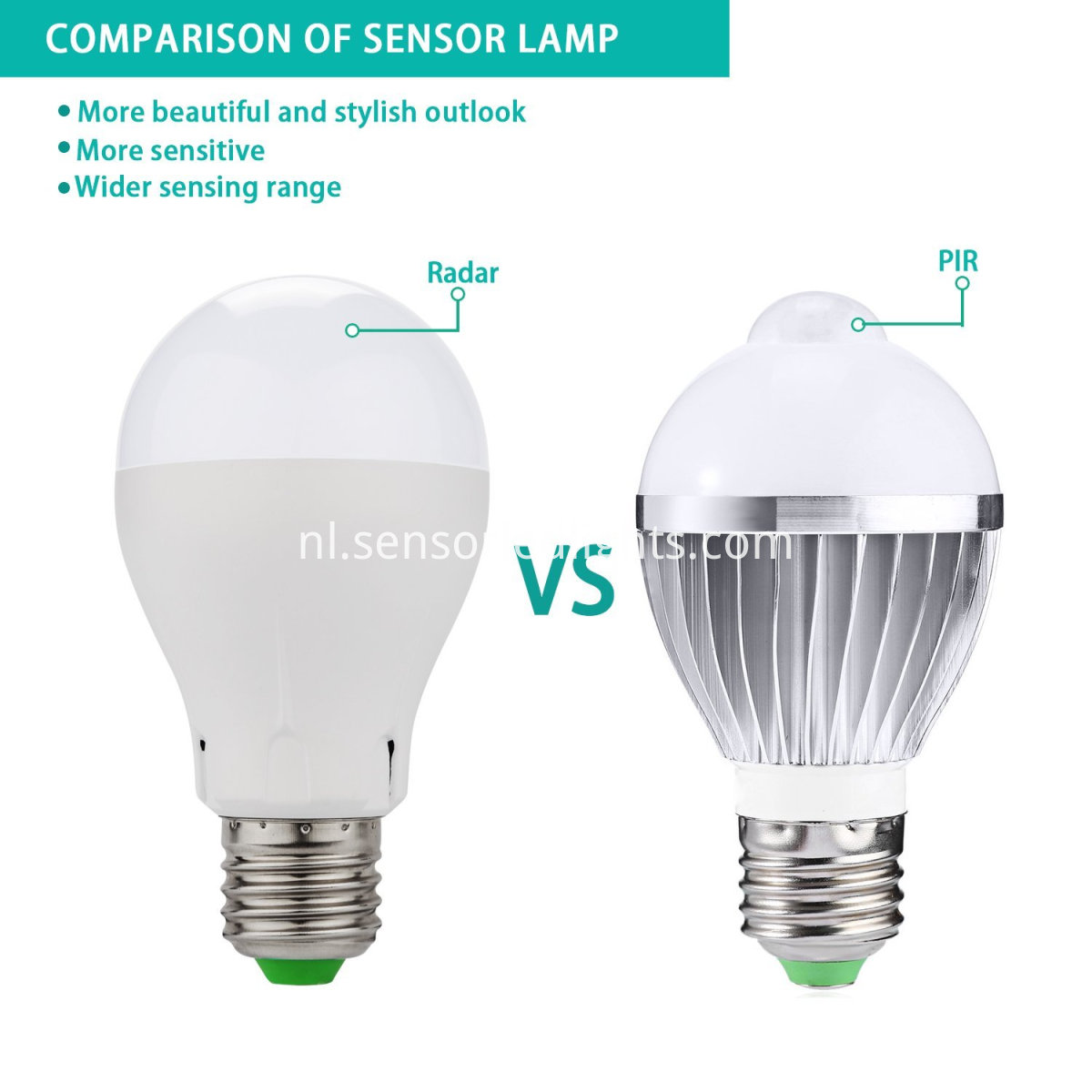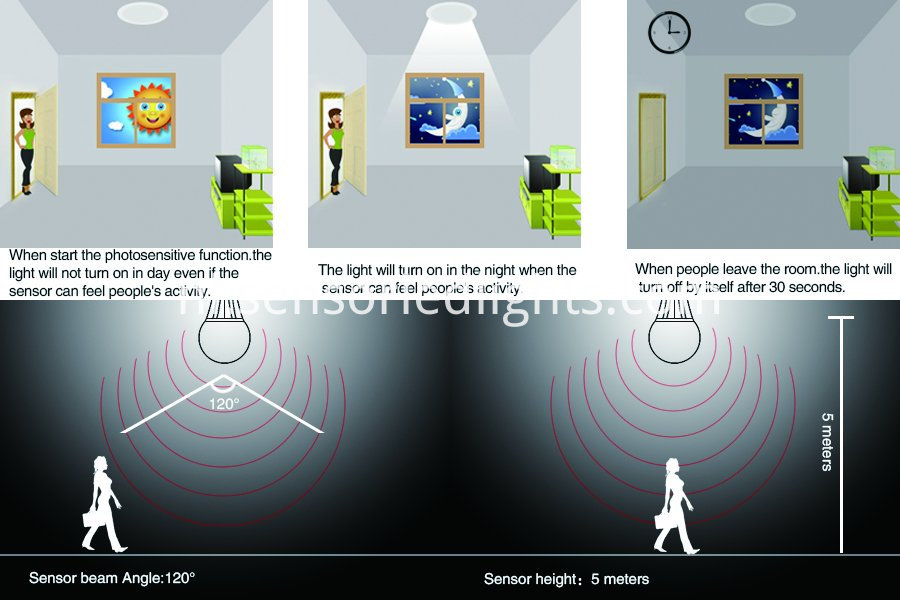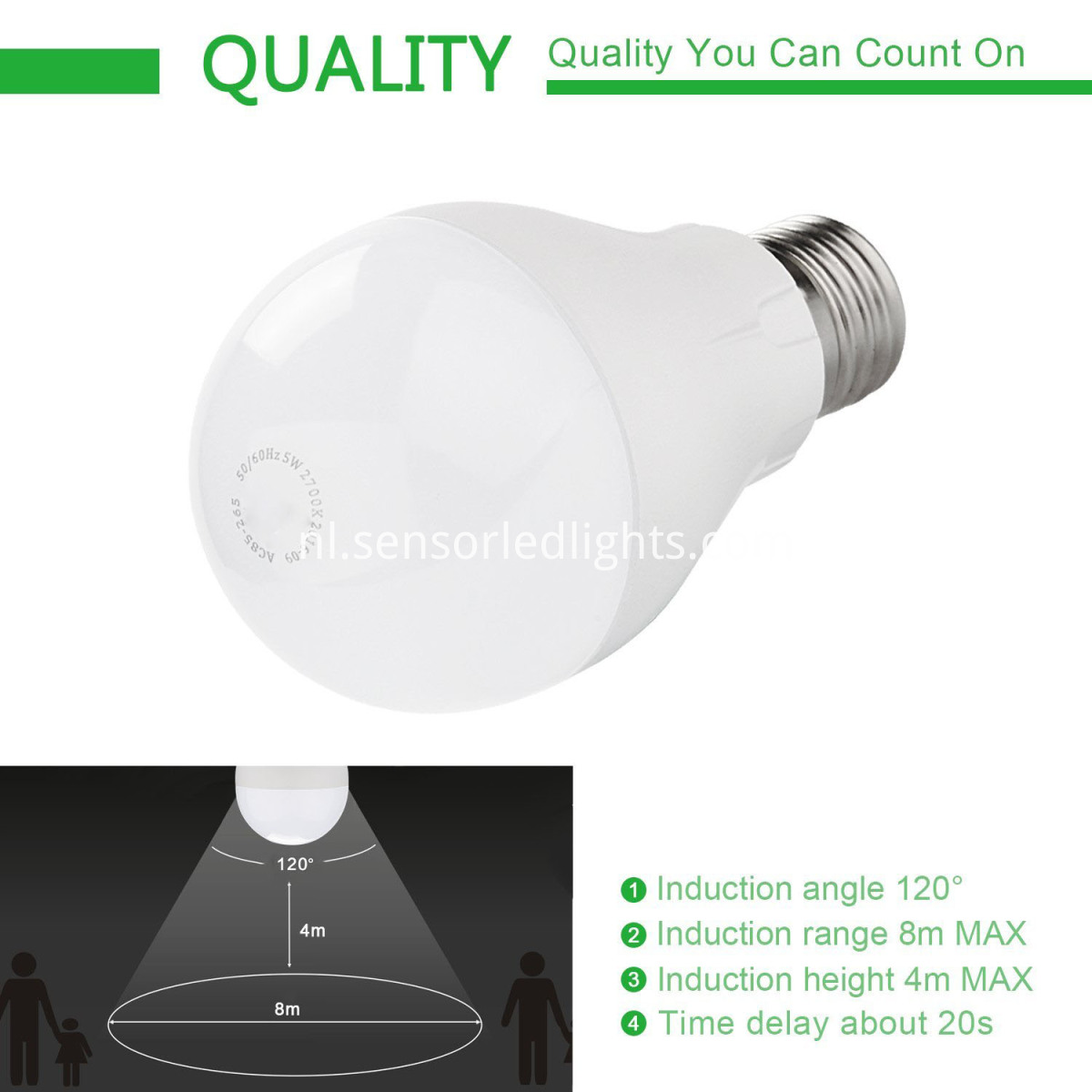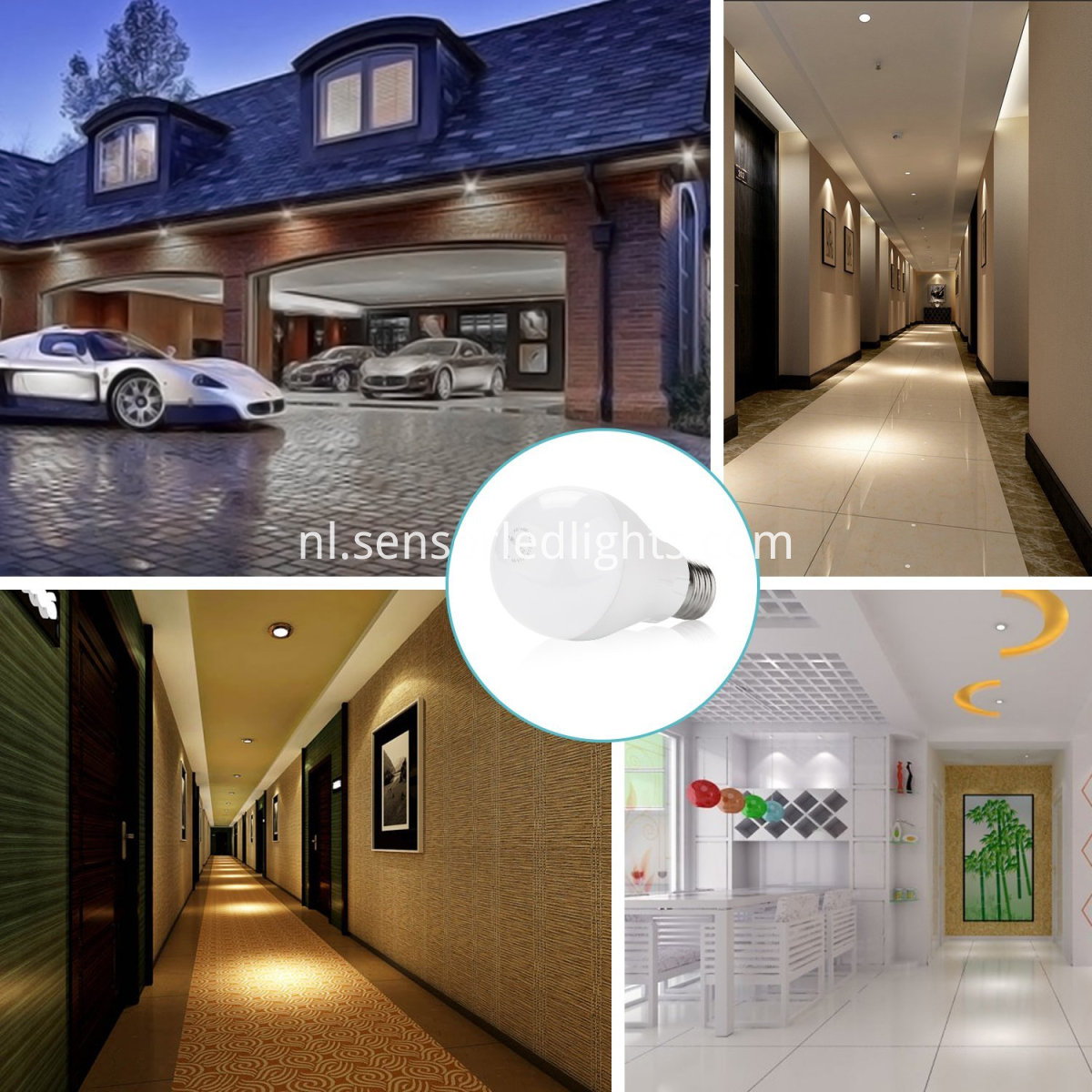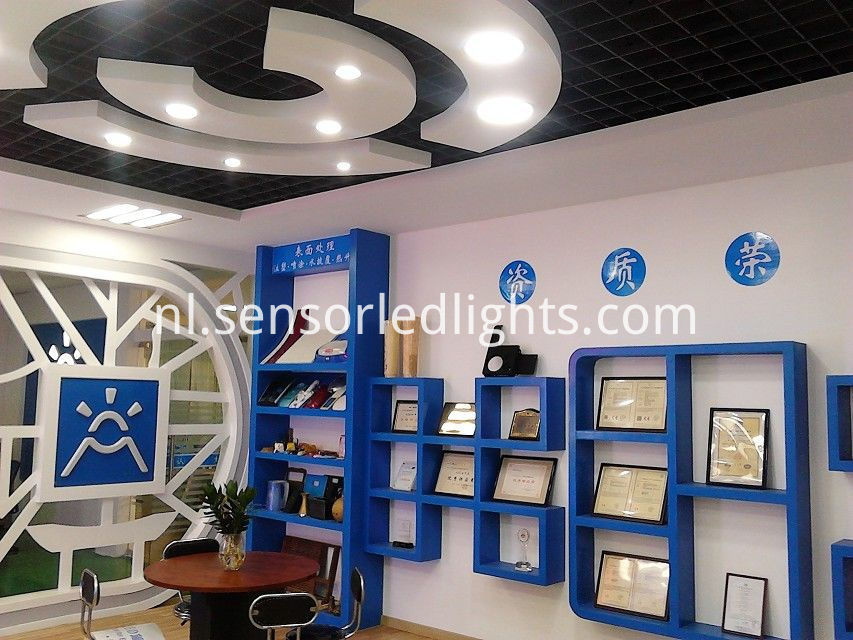 Product Categorie : Magnetische sensorlicht > Magnetron Sensor LED Lamplicht